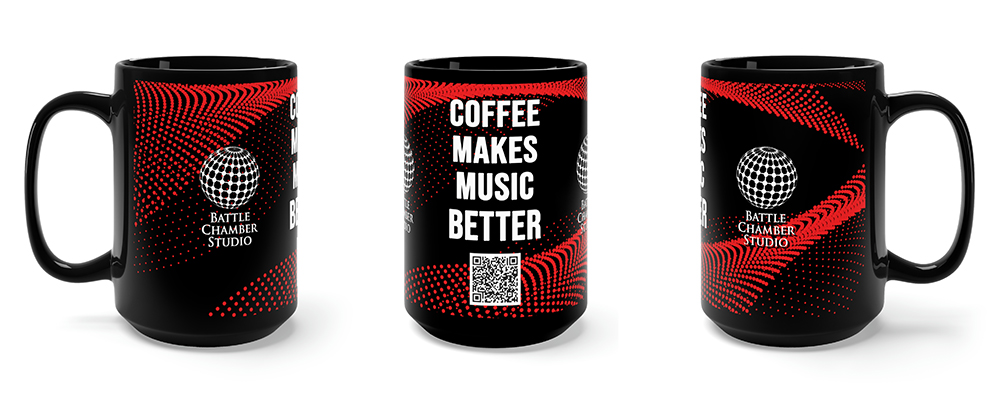 BATTLE CHAMBER 15 oz. Coffee Mug – $15
In Stock 
US ORDER


NON-US ORDER

Full wrap around graphic with link to Steve Greene's Roasted Spins Spotify playlist.
---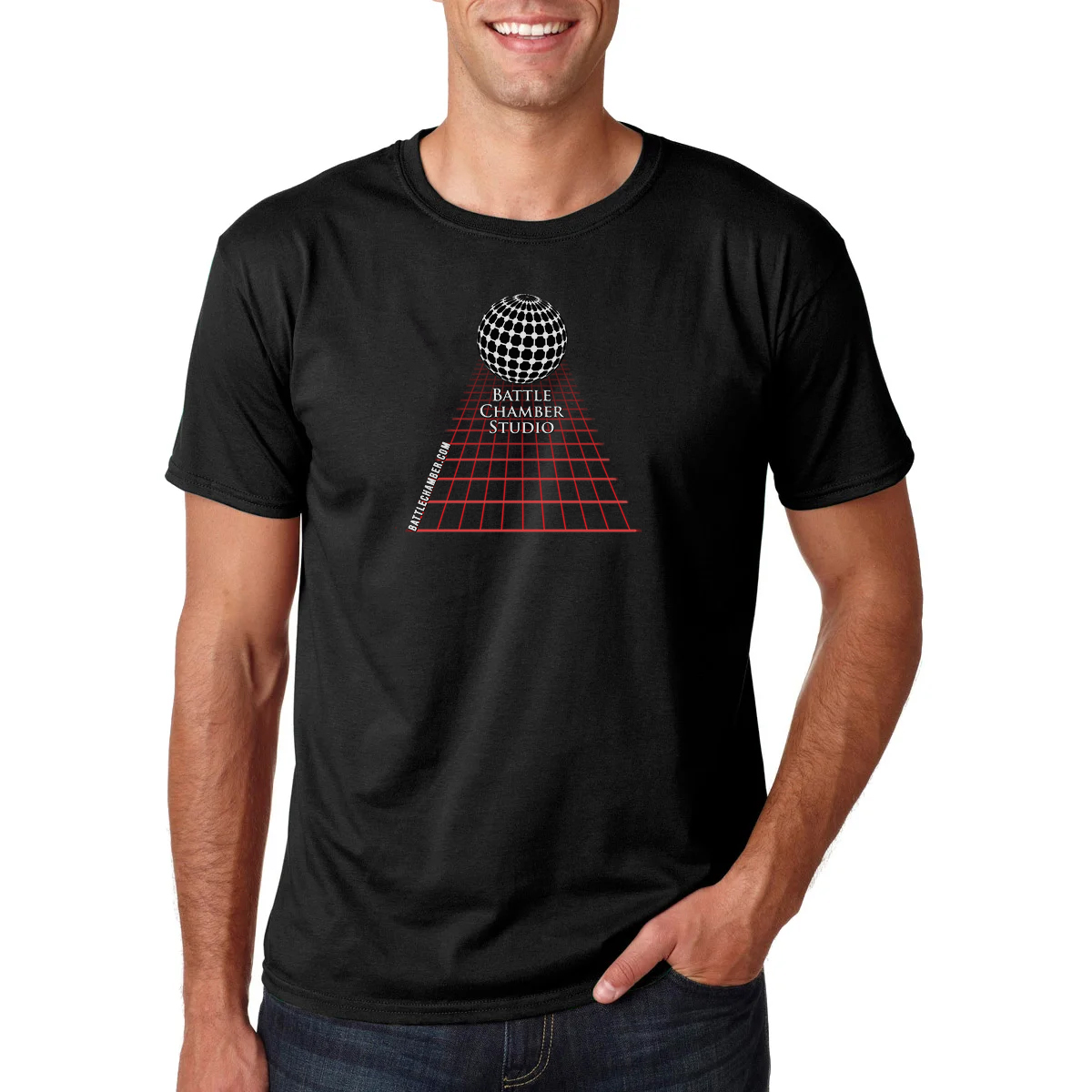 BATTLE CHAMBER T-SHIRT – $20
In Stock 
US ORDER


NON-US ORDER

Gildan Adult Heavy Cotton 8.8 oz. with DTG imprint
---
STEVE GREENE US Vinyl: Bellyache Records, order here!
STEVE GREENE UK Vinyl, CD or Cassette: Strange Vice, order here!
STEVE GREENE Digital:
iTunes • Amazon • BandCamp
---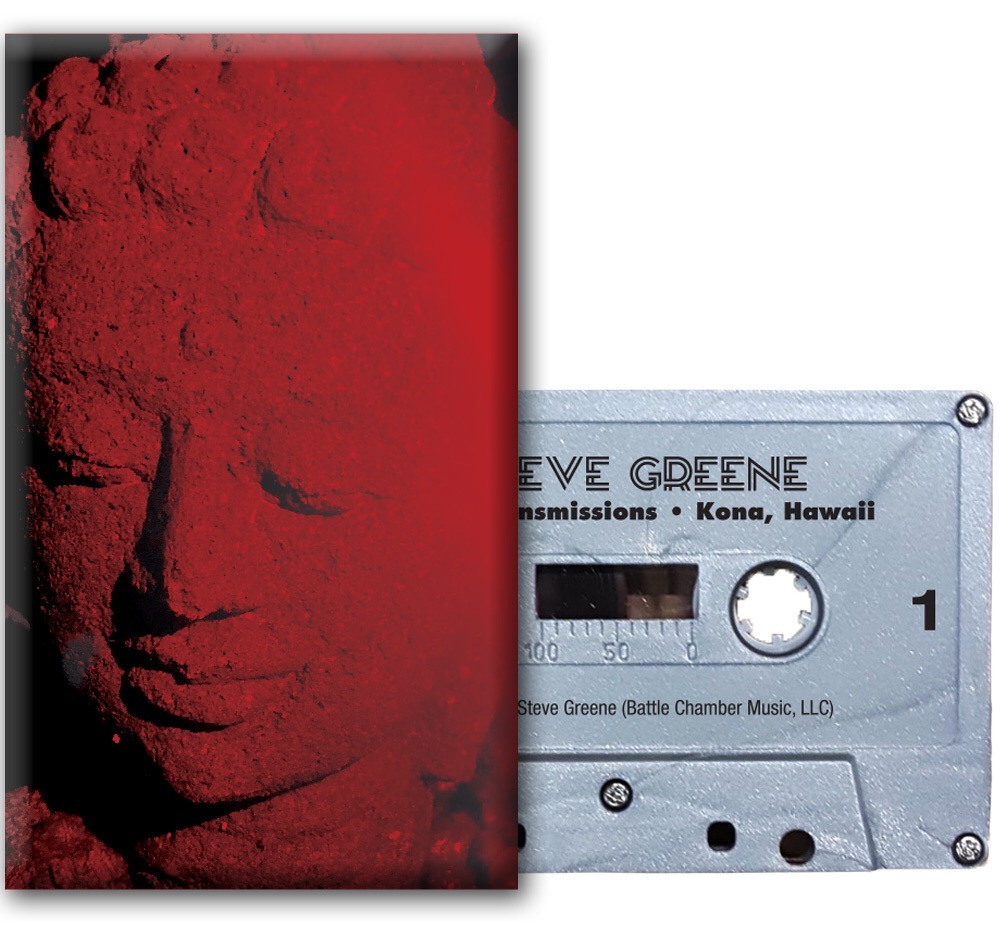 DISTANT TRANSMISSIONS – KONA, HAWAII – Cassette – $9
In Stock 
US ORDER

NON-US ORDER
---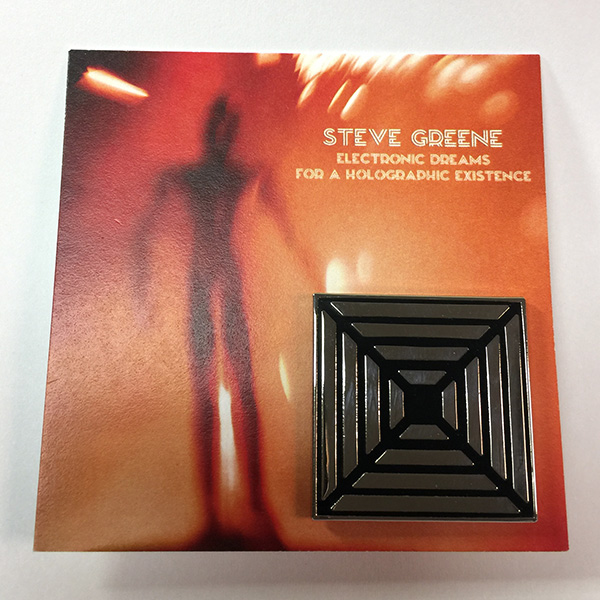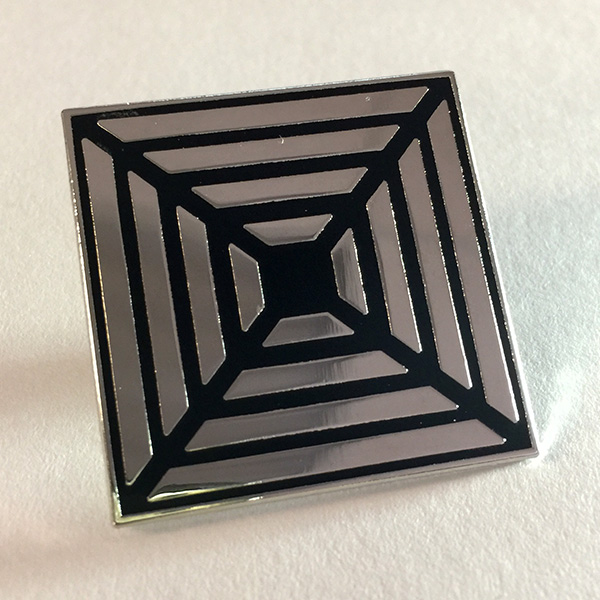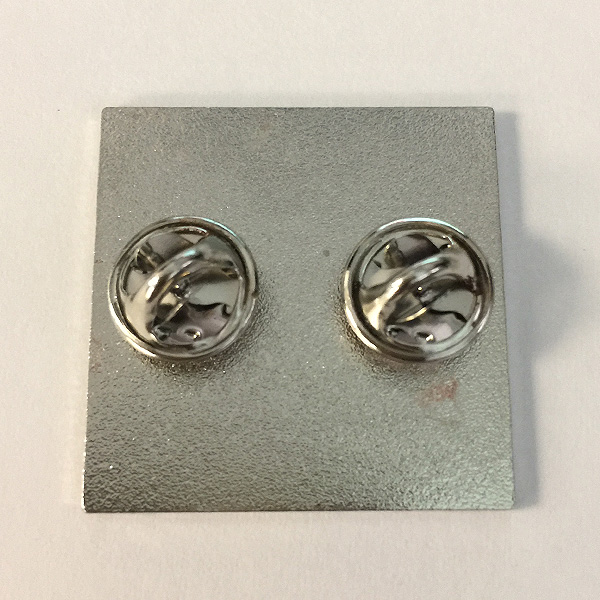 1.25″ x 1.25″ Electronic Dreams For A Holographic Existence Metal/Enamel Pin – $7.99
In Stock 
US ORDER


NON-US ORDER

---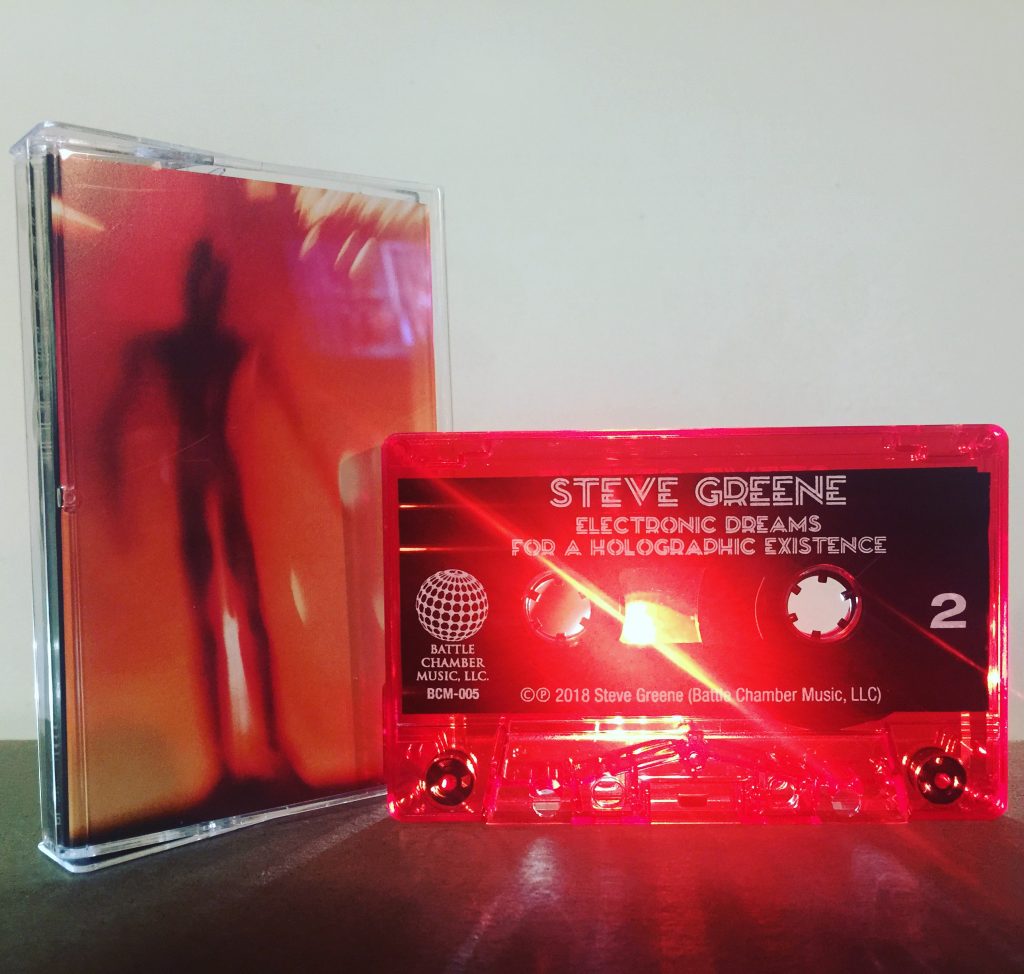 ELECTRONIC DREAMS FOR A HOLOGRAPHIC EXISTENCE – Cassette – $10
In Stock 
US ORDER

NON-US ORDER
---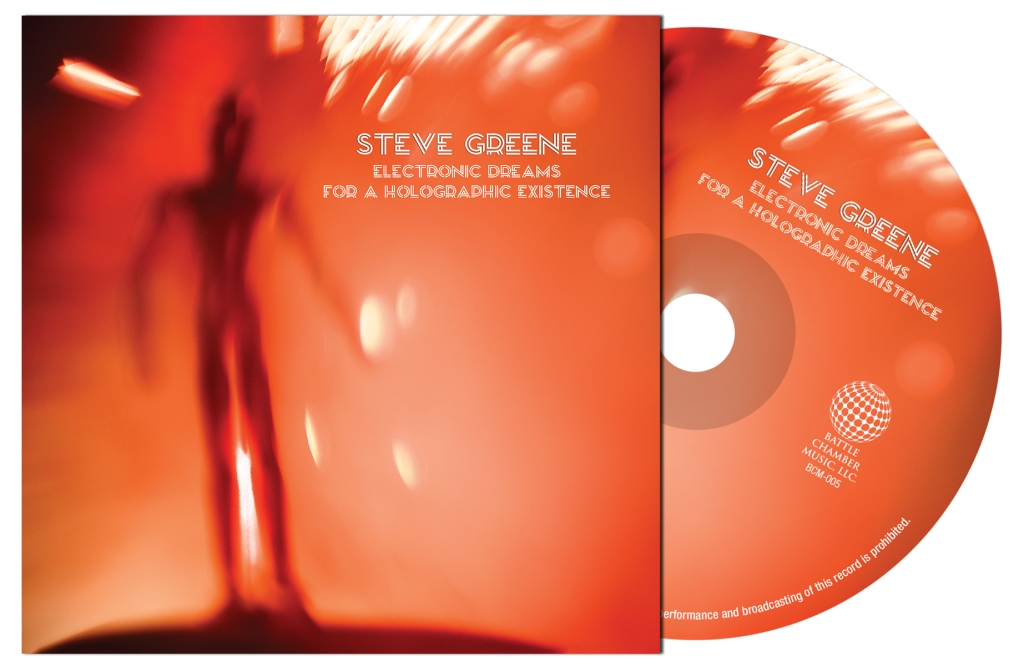 ELECTRONIC DREAMS FOR A HOLOGRAPHIC EXISTENCE – CD – $12
In Stock 
US ORDER

NON-US ORDER
---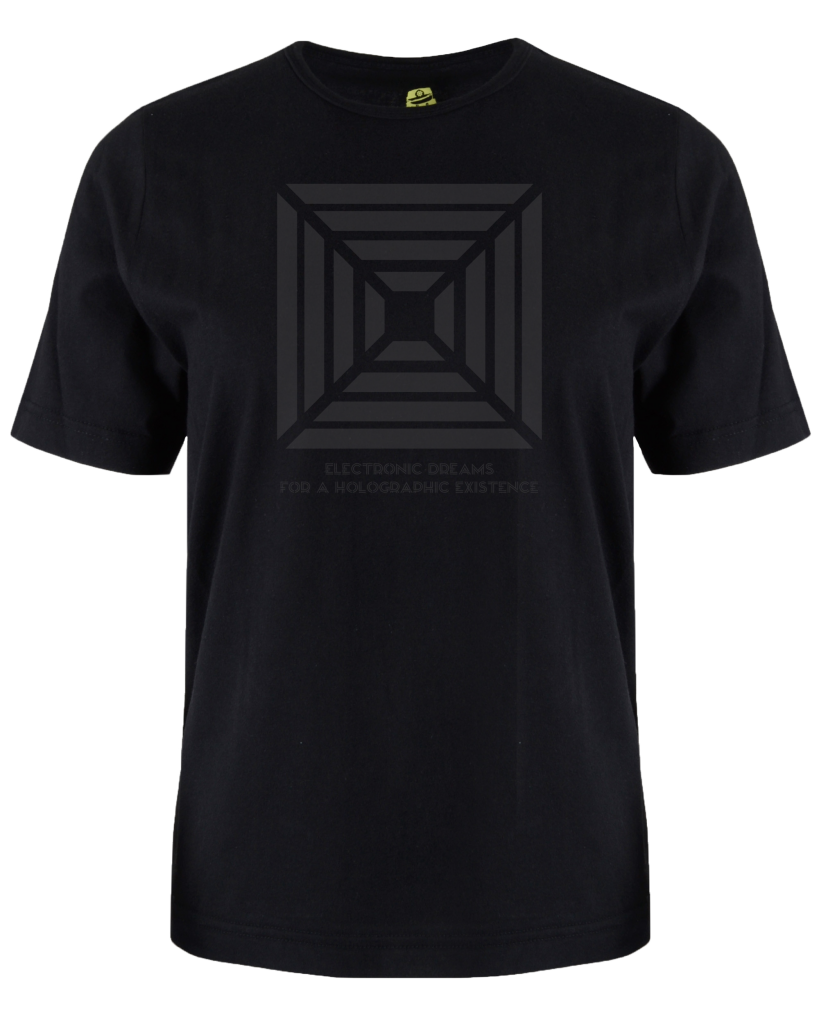 ELECTRONIC DREAMS FOR A HOLOGRAPHIC EXISTENCE – T-Shirt – $20
(Fruit Of The Loom SofSpun® Tee) – In Stock 
US ORDER

NON-US ORDER
---
BUNDLES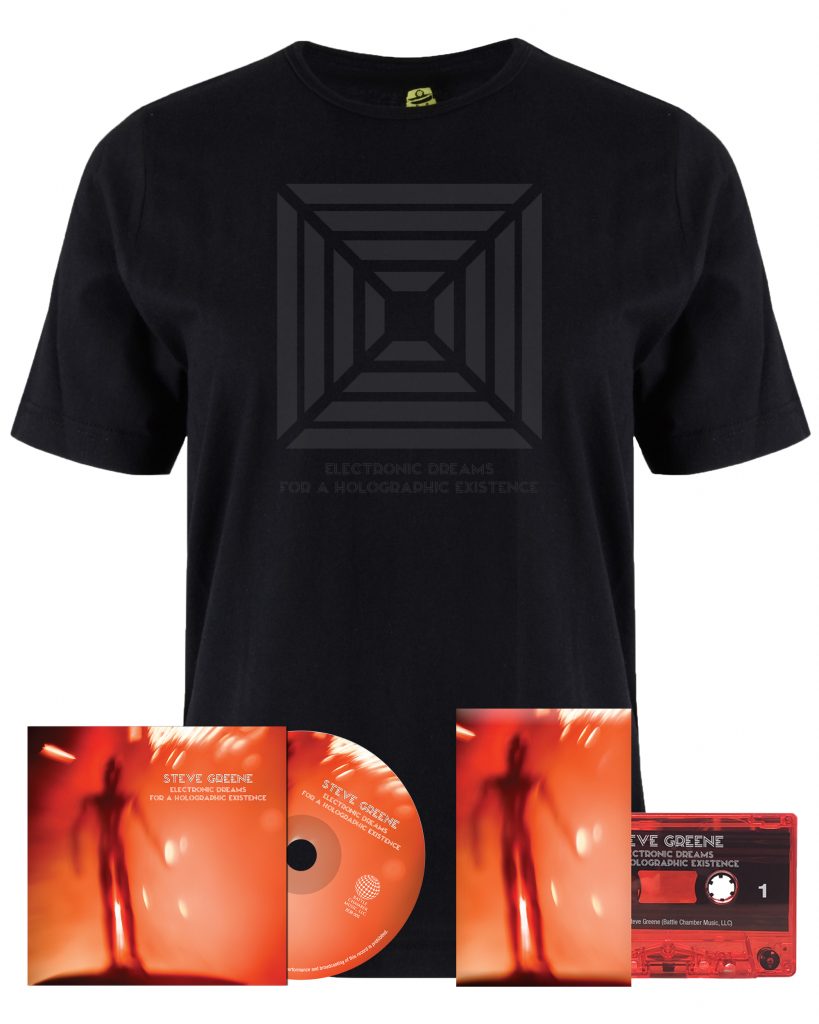 "ALL IN"
Cassette, CD & T-Shirt – $36
In Stock 
US ORDER

NON-US ORDER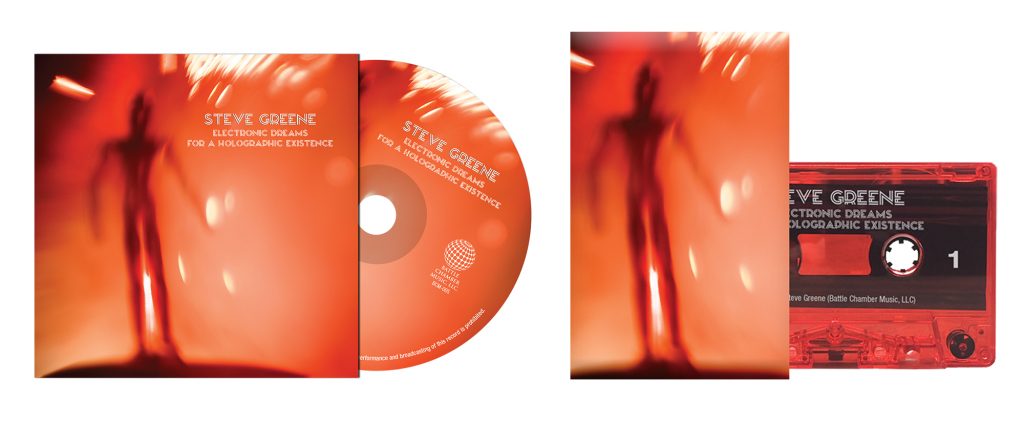 "MUSIC ONLY"
Cassette & CD – $20
In Stock 
US ORDER

NON-US ORDER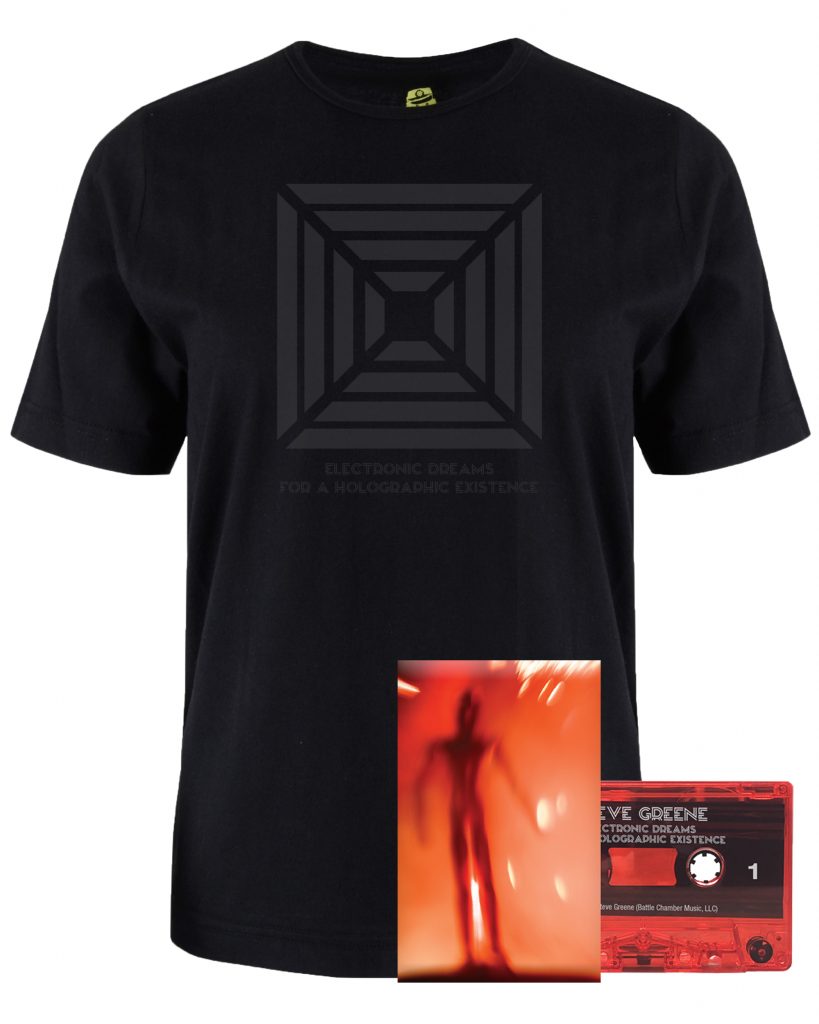 "I'M AN ANALOG PURIST WHO SHIRTS IT UP!"
Cassette and T-Shirt – $26
In Stock 
US ORDER

NON-US ORDER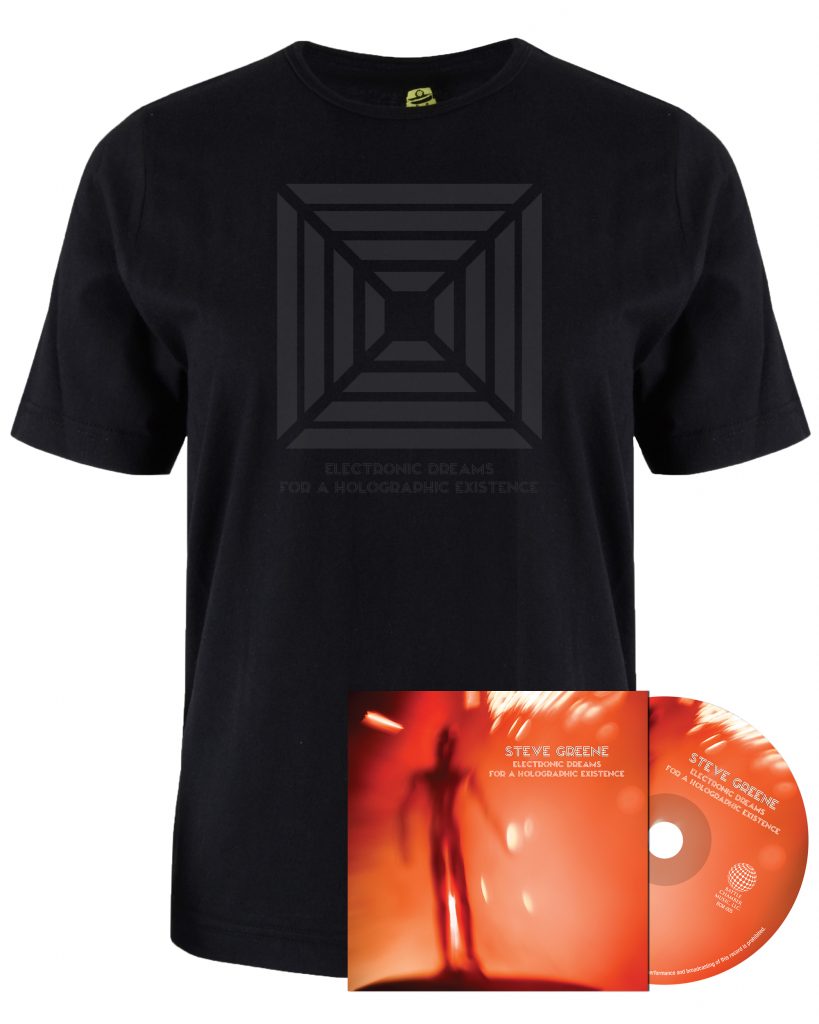 "CD'S SOUND BEST WITH THIS SHIRT ON!"
CD & T-Shirt – $30
In Stock 
US ORDER

NON-US ORDER