BATTLE CHAMBER STUDIO SERVICES – FILM & TV COMPOSER STEVE GREENE (DETROIT)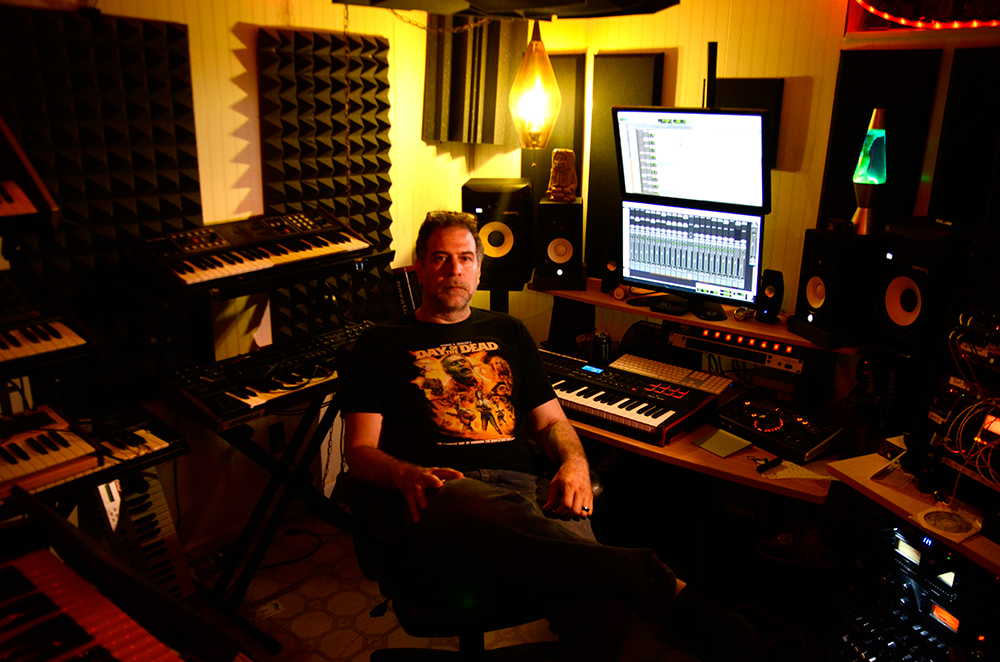 Detailed, creative mixing and mastering services. Battle Chamber studio located in Metro Detroit, Michigan.
DAW in use is Pro Tools with a collection of industry standard plug-ins as well as outboard pre-amps, compressors and effects.
STUDIO SERVICES
Producing
Song Writing
Mixing
Scoring for Film & Television
Multiple-take Comping
Timing
Radio Commercial edits
Voiceover
Podcast Post Production
MIXING
You worked very hard to craft and record a song, you deserve the very best mix possible. With years of experience and a selection of modern plug-ins and curated outboard gear, your mix will have excitement and jump out of the speakers! Each mix is custom and tailored for each song and vibe.
PRODUCING / WRITING
Sometimes it's difficult to get a song idea or all the parts to a song or other times there is a great vocal track but you always intended to replace the scratch music tracks with a more polished performance. I can collaborate with you to bring your fully realized song to life. From laying down electronic drums/drum machine, real drums or synth pads or bass guitar or orchestral strings, to completely writing the music to accompany the vocals, I have helped many musicians create their final track.
MASTERING
Mastering is the final stage before your music is released to the world, it's a big deal! After all the hard work and energy spent to create, record and mixing the songs, they deserve to shine! My philosophy to mastering is to let the song shine and offer help where necessary. I want your song or album to be as good as it can be and really have the appropriate energy, polish and sonic impact.
PODCAST POST PRODUCTION
One of the new, major grown industries is podcasting. Thousand of new Podcasts are started every month and this is a really exciting frontier. There is noting like finding a new, favorite podcast out there! With that being said, podcast creators deserve to have their podcast sounding as good as possible. I can mix your podcast audio and give it that "radio ready" sound so that it sounds competitive in the podcast world. Another benefit is thatches service takes the time consuming aspect of mixing and mastering your podcast audio out of your hands, so you can continue to write and record top notch, professional podcast content.
For some past work audio samples, please video our Sounds page. Steve Greene is a musician, producer, mix engineer and a member of the band Voyag3r.
COMPOSING FOR FILM & TELEVISION
Steve Greene has composed music for film and television as well as corporate videos and kickstarter campaigns. Partial list of credits:
Future – feature length film starring Joshua P. Cousineau, Claire Sloma & Conor Sweeney – composer, producer, mixer
Portal To Hell – short film starring Roddy Piper – composer, producer, mixer
New York Ninja – feature length film starring John Liu – Voyag3r, producer, mixer
Doctor Paradise – short film – composer, producer, mixer
Detroit based film composer, Steve Greene (synth, electronic, orchestral, rock and roll)