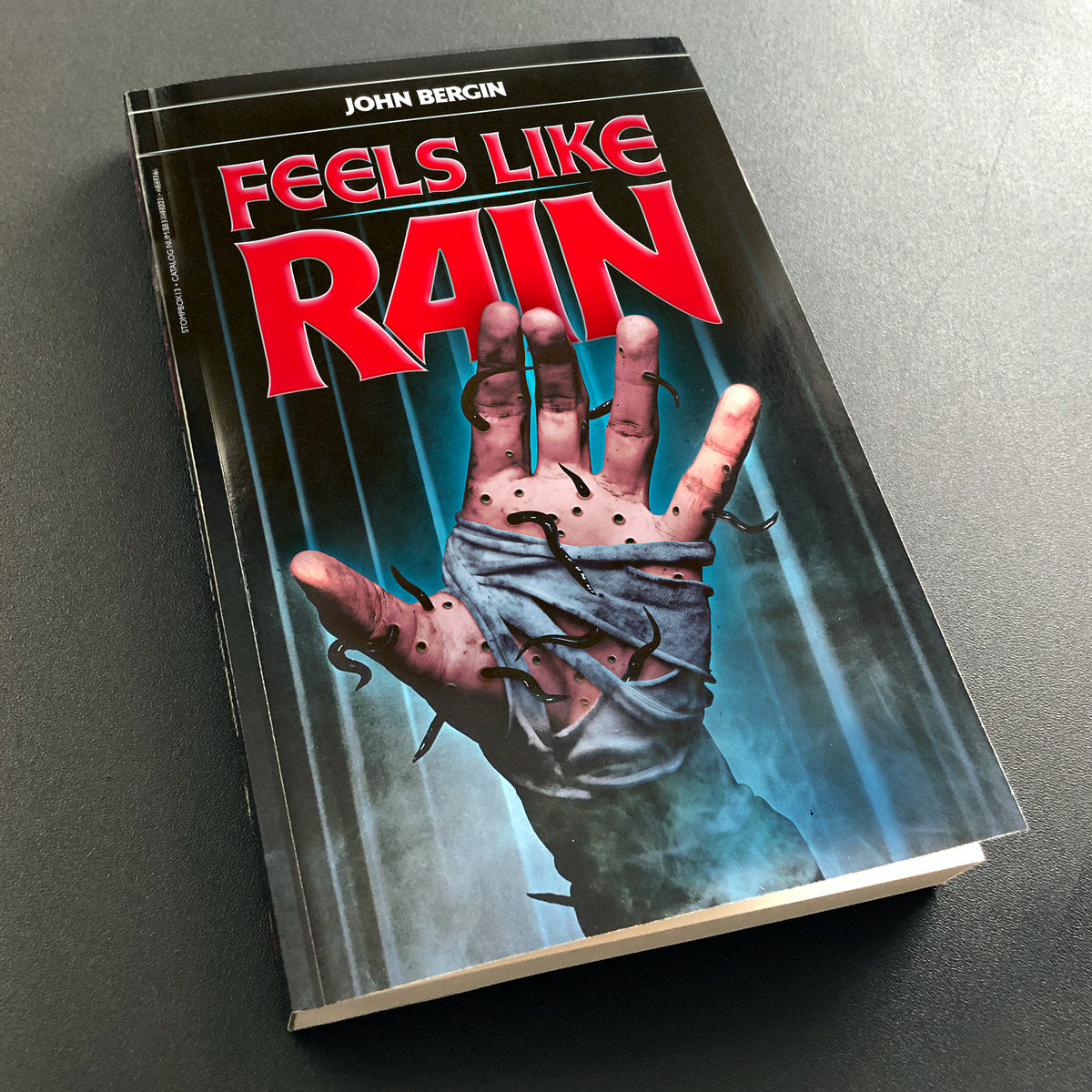 Feels Like Rain
Steve Greene's track, Unbeknownst (The Wayward School) was composed for the companion album for author John Bergin's book of short stories entitled, Feels Like Rain.
John Bergin deftly weaves sixteen tales spanning a range of genres and topics—from the horrific and apocalyptic to the mundane, murderous, and supernatural. These are stories about guilt, anger, unknown pleasures, and death.
In Raised by Rats, a chance encounter with a superhero alters the course of a young man's life. In Corpse Gun, a guide leads his charges across a surreal wasteland to a destination deadlier than the journey undertaken to reach it. In The Mountaineer, a determined man undertakes the Sisyphean task of delivering an extraordinary gift to a remote location. In The Bullet Collector, a teacher flees from America's gun worship and discovers there is no escape. In The Crying Giant, a fairy tale ending eludes a gentle giant. In The House Of Frankenstein, the Frankenstein monster is alive and well, working his strangest case yet as a private investigator in New York City. In Lost in the Cold Hard Vacuum of Outer Space, a rebellious space pilot happens upon a lost astronaut who teaches her how to cool her jets.
These stories revolt, arouse, terrify, and delight—reveling in the imperfections of being human.
Unbeknownst (The Wayward School) was recorded and mixed here, at the Battler Chamber by Steve Greene. Listen to the track via Spotify or Apple Music.
You can get your own copy of the book by visiting John Bergin's BandCamp page.
Steve Greene is owner of the Battle Chamber studio as well as a musician, film composer and 1/3 of the band Voyag3r. Check out music and mix examples on the Sounds Page.