SYNOPSIS: A building superintendent, Jack, just wants to be left in peace but tenants are always needing him to fix stuff. However, when the buildings power goes out it is due to two tenants who have opened a portal to hell in the basement.
OFFICIAL MOVIE TRAILER:

Premiering at the Toronto International Film Festival in 2015, Portal to Hell, written by Matt Watts and directed by Vivieno Caldinelli, marks Roddy Pipers final short film. Special effects were done by Steven Kostanski . The soundtrack for Portal to Hell was handled by licensed music from Voyag3r's album, Doom Fortress and an original score composed by Steve Greene, recorded and mixed here at the Battle Chamber.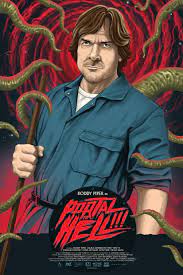 STORYLINE: Jack (Roddy Piper) is a building superintendent, Jack is a simple man with simple needs. He just wants to be left in peace so that he can get on with reading his book. But the tenants living in his building are always in need of him for something. Fix this, replace that, unblock this toilet. However, when the power goes out in the building the culprit is not a blown fuse or faulty wiring it is two of the tenants who have opened a portal to hell in the basement of the building. If Jack doesn't close the portal and stop Great Cthulhu rising from his watery tomb city then the entire building, no, the entire world will go down the pan. – Mark A Wood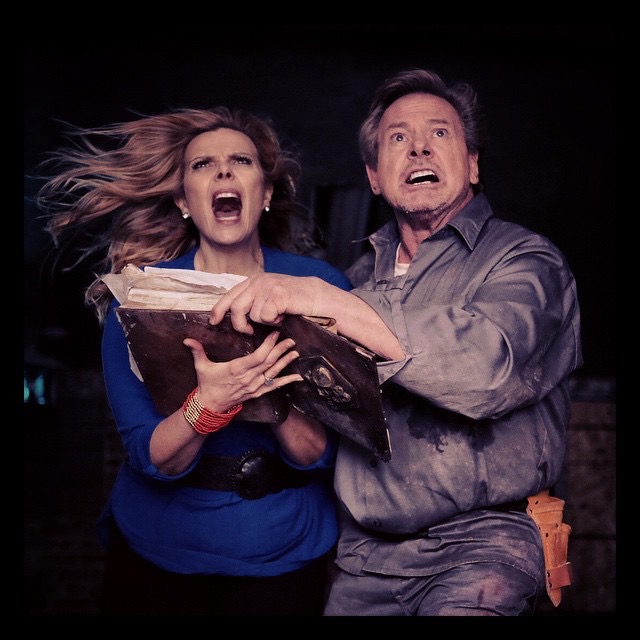 To listen to a track from the Original Motion Picture Soundtrack, visit our Sounds page. To hear Voyag3r's music, visit their website.