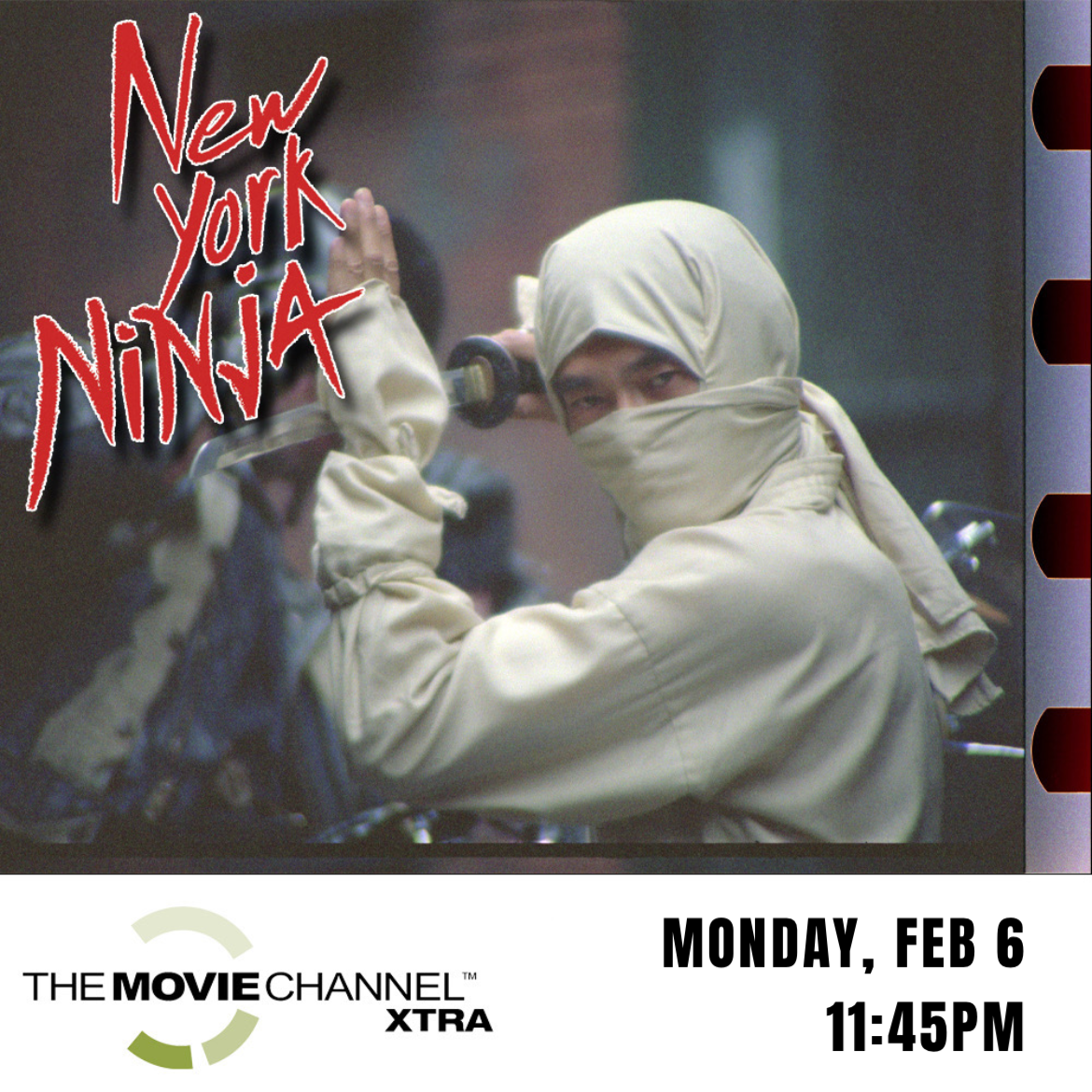 New York Ninja will play on Showtime Network's, The Movie Channel Xtra on Monday, February 6 at 11:45pm. The Original Motion Picture Soundtrack to New York Ninja, by Voyag3r, was recorded, mixed at mastered here at the Battle Chamber by Steve Greene.
Don't miss this chance to catch the unique film that is New York Ninja! To subscribe to The Movie Channel Xtra, go here. To listen to some tracks from the New York Ninja score, click our Sounds page.
From The Movie Channel Xtra website: The peaceful life of average working man, John, is shattered by the brutal murder of his pregnant wife. Disillusioned by the police's slow response, John takes to the streets as a sword-wielding vigilante hell bent on cleaning up New York City crime and corruption. But as his quest for justice gains notoriety, a mysterious villain known only as the Plutonium Killer sets his sights on the New York ninja. This over-the-top cult classic was recently restored thirty-five years after being abandoned during production.
Rated TVMA • 93 minute
Don "The Dragon" Wilson – John Lui / The Ninja
Linnea Quigley – Randi Rydell
Vince Murdocco – Jack "The Cameraman"
Leon Isaac Kennedy – Det. Jimmy Williams
Cynthia Rothrock – Det. Janet Flores
Matt Mitler – Freddy Cufflinks
Ginger Lynn Allen – Nita Liu
Michael Berryman – The Plutonium Killer
Written by Arthur Schweitzer, John Liu, & Kurtis M. Spieler
Directed by John Liu
Re-Directed by Kurtis Spieler
Music by Voyag3r