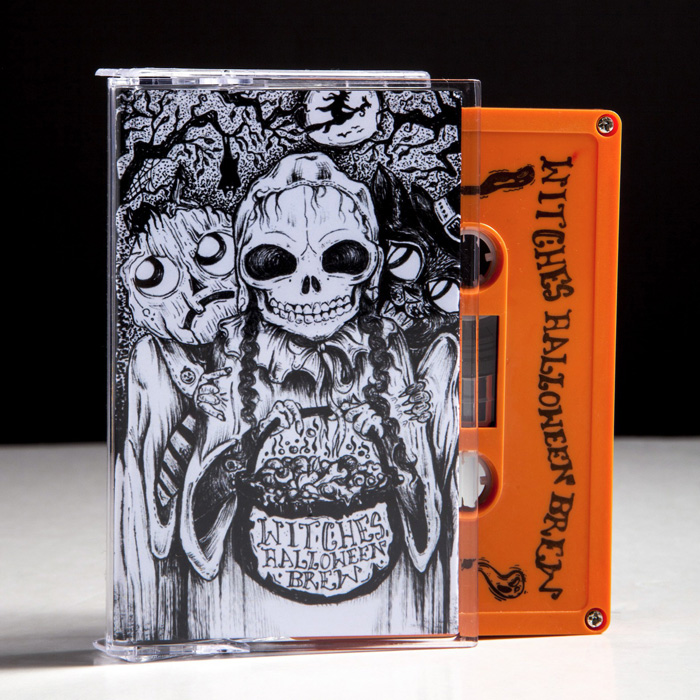 Steve Greene will release his 2nd solo song on Saturday, October 14. Noir, City Streets and Macabre pt. 1 will be available as part of the Witches' Halloween Brew cassette compilation in celebration of Cassette Store Day.
Burning Witches Records has a scary good release planned for Cassette Store Day, Oct. 14, that raises money for the World Wildlife Foundation, one of the best independent conservation organizations out there.
Witches' Halloween Brew is a 19-cut, very limited-edition cassette compilation featuring some of the best synth-score composers for films real and imagined: Wojciech Golczewski, MAINE, Xander Harris, Pye Corner Audio, Steve Greene, and many more (details below). For those who don't have a tape player, don't worry: You'll be able to buy it in digital form, too.
To add to how awesome this collection is, take note: MONDO/Death Waltz music head Spencer Hickman sequenced the release and visual artist Kimberley Holladay (who created the art for Death Waltz's reissue of Forbidden World) did the artwork. Overall, it's designed to create the perfect Halloween party, all while helping to save animals. It's a win for everyone.
Each copy includes a download card. The album will also be available digitally via the Burning Witches Bandcamp. It's set for release on Cassette Store Day, which is Oct. 14.
A CAULDRON OF QUALITY CUTS
All of the artists agreed to donate their proceeds to the WWF, a cause that animates Burning Witches Records. Here is the track list:
Xander Harris – "Burn Slow" 04:50
Pye Corner Audio – "Forbidden Scenario 5" 04:36
Joel Grind – "A Face In The Fog" 03:35
Wojciech Golczewski – "Get Out" 03:39
Repeated Viewing – "Dawn" 03:41
BurningTapes – "Kiva" 03:09
Ian Alex Mac – "The Homecoming" 02:46
Espectrostatic – "The Doom That Came To Marble Town" 02:06
Thomas Ragsdale – "Credo" 04:58
All of Them Witches – "Return Of The Witch" 03:32
Graham Reznick – "Hexagram" 03:01
Moon Gangs – "Dressed In Red" 07:20
Timothy Fife – "Polykinesis" 03:32
Deathcount In Silicon Valley – "Leather Death" 05:58
Steve Nolan – "Birth" 04:00
Steve Greene – "Noir, City Streets and Macabre Pt.1" 07:08
DIE HEXEN – "Haunt" 04:09
Kreng – "Jurkje" 04:37
MAINE – "Theme" 03:13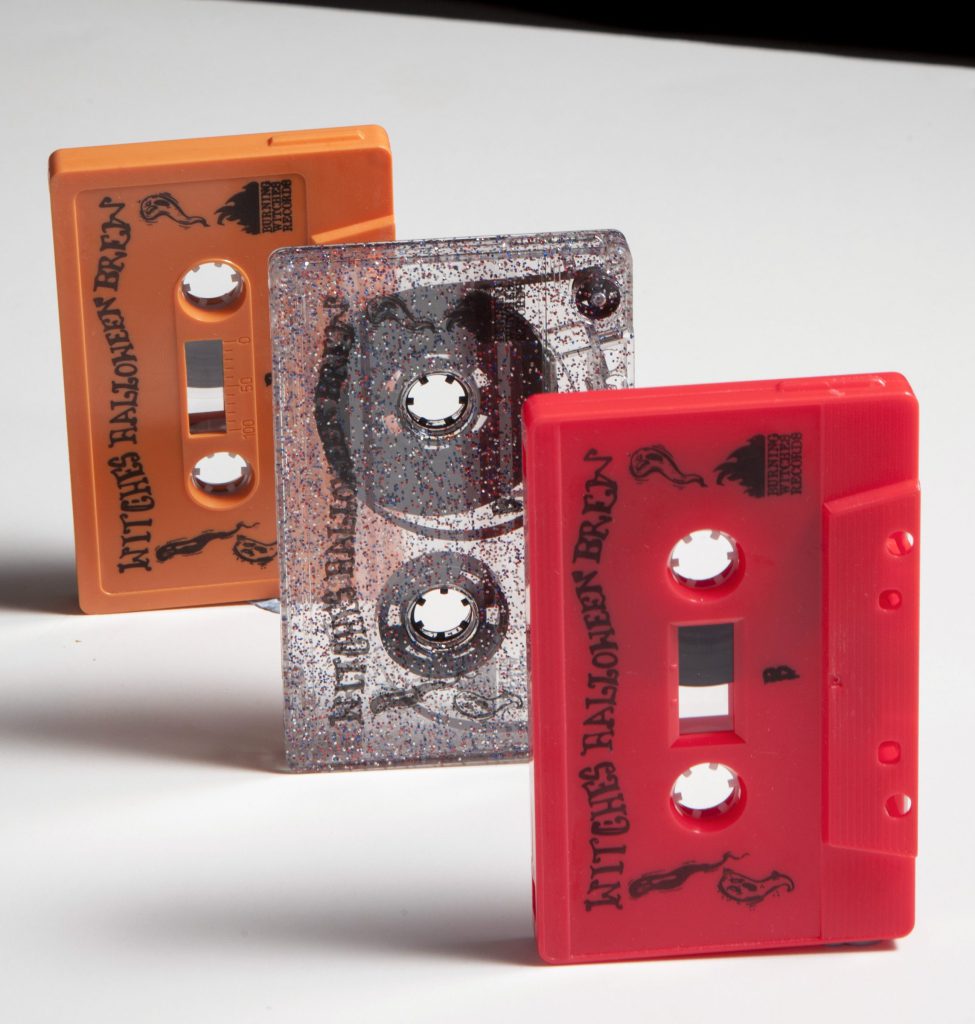 The 80 minutes of music will manifest on three different cassette variants, each limited to 75 copies: Pumpkin Orange, Neon Blood Red, and Glitter Witch.
PURCHSE IN UK/EUROPE: https://burningallwitches.bandcamp.com
PURCHASE IN USA: http://www.twoheadeddog.com/v-a-witches-halloween-brew-neon-blood-red-cassette/