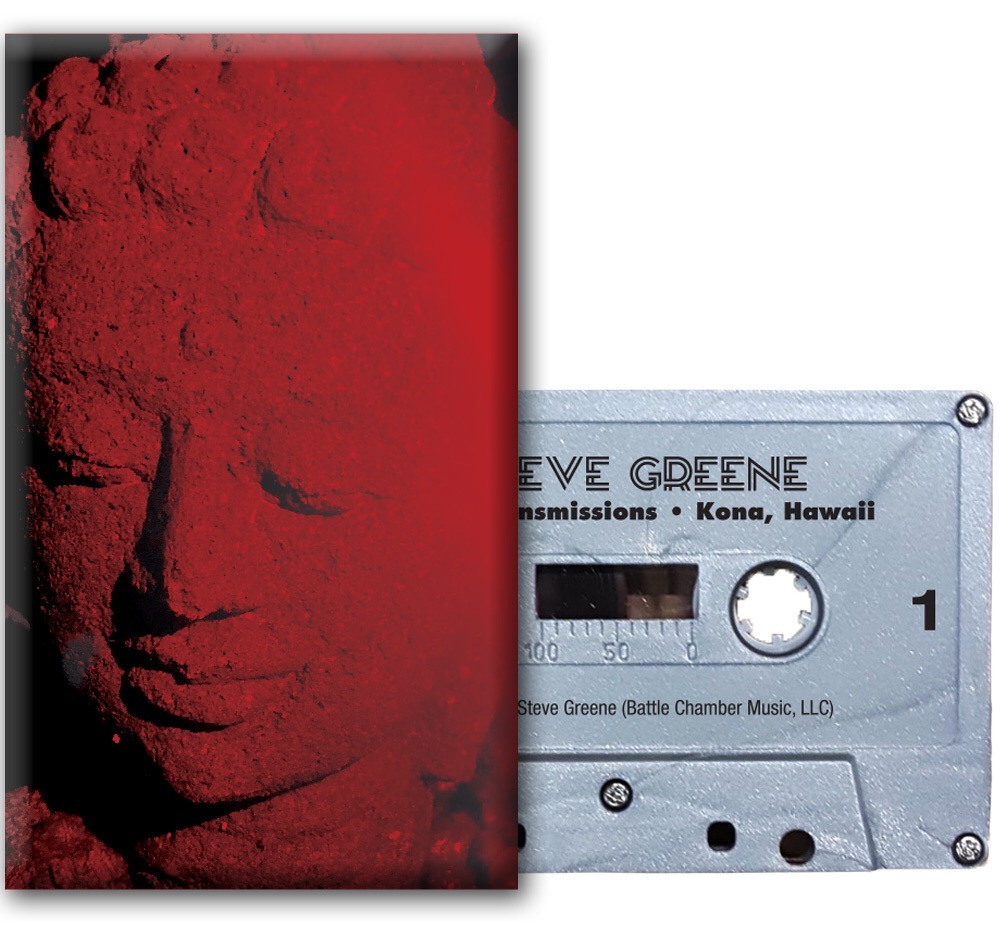 The pre-order for Steve Greene's new solo album, Distant Transmissions – Kona, Hawaii will go live at 11am EST this Friday, February 15, 2019. Recorded on location in Kona, Hawaii. Limited to 100 copies.
The six song cassette features the following:
• Full color j-card
• Silver metallic glitter cassette shell with black print
• Clear Norelco case

Track Listing:
1. Through The Gateway
2. A Fog Engulfs The Coast
3. Blue Skies, Black Rocks
4. Lights In The Sky
5. The Source Of The Lights
6. Island Ambience
Cassettes will ship on or before Friday, March 15, 2019.